The MPIA subgroup, the Quality Alliance, was developed to support the growth of the photonics businesses of Montana through the development and implementation of Quality principles and methods leading to Superior Products and Services. We sponsor regular presentations and discussions and a library of tools.
OUR VISION
We envision Montana as a recognized world leader in the photonics industry.
OUR VALUES
We are a collaborative and open network, committed to learning, with a bias for action and measurable outcomes. We respect the confidentiality of participating members and their employers.
MEMBERSHIP
We welcome any person or organization interested in the development and implementation of Quality Processes and willing to share knowledge.
To contact us email: quality@mpqa.org 
Dr. Daniel Juliano
Director Technology Transfer
Montana State University
Daniel came to MSU in 2016, following 16 years of technology development experience in Silicon Valley. His first 8 years there were in the semiconductor capital equipment industry, developing processes and equipment to deposit ultrathin conformal layers of metal on silicon wafers, a critical step in the manufacture of cutting edge electronics.
Most recently, he was on the executive staff at MiaSolé, a manufacturer of flexible and lightweight thin film solar panels. There he initiated and managed several technical functions, including the intellectual property program. Daniel has been granted more than 20 US patents, and has BS, MS, and PhD degrees in Physics from the University of Illinois at Urbana-Champaign.
Curt de Leon
Resonon, Inc. (2010-present)
Production/Quality/Project Manager
Curt de Leon received his BS in Manufacturing Engineering Technology from Cal Poly Pomona in 1999. His emphasis in Foundry Science led him to the wheel casting industry at American Racing Wheels and Superior Industries in Southern California where he performed casting and stress analysis simulations in the engineering departments.
At Raytheon Missile Systems in Tucson, Arizona, he performed stress analysis on guidance systems components for the Mechanical Engineering Department before joining the Manufacturing Engineering Department where he worked on seeker head assemblies.
He then found his way to Resonon, Inc. in Bozeman, MT in 2010. His roles involve many hats, including inventory management, procurement, production assembly and management, manufacturing engineering, design engineering, quality management and project management. His 7 and 10 year old boys keep him busy in his "free" time.
Steve Birrell received his BA in Physics from MIT followed by a 3-year graduate program at the University of Southern California in Fourier Optics, Nonlinear Optics, and Lasers.
With over 40 years of experience in the design and manufacture of solid state lasers and instrumentation for military, medical, and commercial applications, Steve Birrell has been a leader in the Gallatin Valley for scientific based technologies and concepts. Steve is the founder of Quantum Composers and has remained the President and CEO since the company's inception in 1993.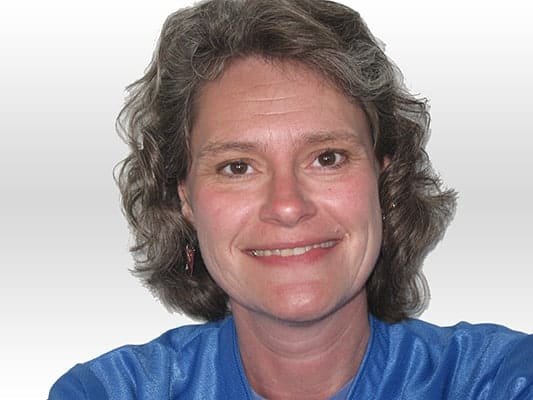 Mary Johnson, CEO Wavelength Electronics
Graduated from Montana State University with a BS in Electrical Engineering. Co-founded Wavelength Electronics in 1993. Mary's strength is in process engineering. She's developed the entire system of procedures from the ground up to ensure every employee knows what and how to do their work with a focus on customer satisfaction and high quality. The team works together such that RMA rate is less than 0.1%.
Outside of work Mary is Mom to a Bozeman High School Senior, and passionate about raptors, Aikido, kayaking, snorkeling, hiking, camping, continuously learning, and various community organizations.
Conlin graduated from MSU with a degree in Industrial and Management Systems Engineering with a focus in International Business Management. He has worked as a Quality and Manufacturing Support Engineer at Quantel USA, and now serves as their Quality Assurance Manager, with various other hats such as ESD Coordinator and Safety Officer.
When he's not obsessing over customer satisfaction and continuous improvement, you can find Conlin enjoying our wonderful neck of the woods – climbing in the summer and skiing in the winter.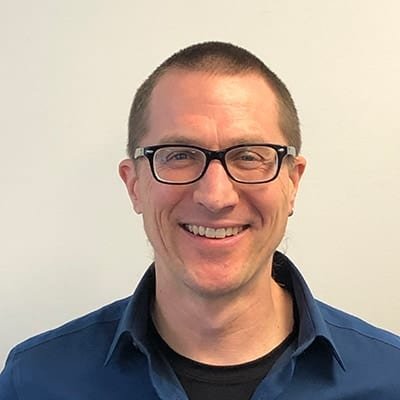 Ben Klein is the Quality Manager for FLIR Surveillance, Inc in Bozeman MT.
Ben earned a Bachelor of Science degree in Optical Engineering from the University of Rochester in 1990. From 1990 through 1999, he pursued a career in music performing professionally throughout the Northwest. He began working for Scientific Materials Corporation in 2000 as a polishing technician. 2001 he became Quality Control Technician; 2003 promoted to quality control supervisor; 2006 led the organization in implementing a Quality Management System certified to ISO 9001, following the acquisition by FLIR Systems, Inc.
In 2007, he was promoted to Quality Manager. Ben currently serves as Quality Manager for FLIR Lasers which includes three distinct manufacturing processes at three sites in Bozeman, MT and FLIR EOC in Ventura, CA. He led the implementation of the Global Trade Compliance program in 2019. Ben has over 100 hours of leadership training, earned a six sigma blackbelt, received reliability engineering training, and is a certified internal auditor.
Outside of work, Ben enjoys skiing, hiking, camping, travel, soccer, and is a musician. He has earned U.S. soccer coaching licenses. He is currently serving as the Director of Quality for the BIitzz FC soccer club and is serving as the Chair of the MPIA Quality Alliance; a branch of the Montana Photonics Industry Alliance. He has twin sons attending college.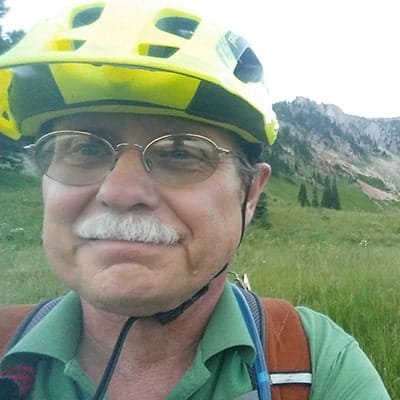 Kurt Borge
Consultant
Quality Time Montana
I enjoy leading people to improve the quality of their products and services through Quality Systems, including Process Control and Continual Improvement. In developing Quality Systems, I use a "bottom-up" approach. This is done by flow charting the existing flow of work and information, from order entry to product shipment, then reviewing the processes to identify risks to quality and opportunities for improvement. Simple tools such as Pareto Analysis, Cause and Effect Diagrams, Statistical Process Control can also be used for improving quality. I can also help your company by providing related training, Quality Management System (e.g. ISO 9001) gap analysis, internal and supplier audits, and document preparation. My experience in many industries and with various QMS standards enhances my versatility. I have helped companies as large as 4500 employees and companies as small as eight, both as an employee and as a consultant.
SUMMARY OF EXPERIENCE
Manufacturing – Mechanical, Electronics, Software, Medical Devices, Pharmaceutical
Testing Laboratories – R&D, Equipment Qualification, Clinical
Energy production – Nuclear Power, Oilfield Equipment
Hazardous Waste Remediation, Geosciences, Hazard Assessments
Consulting, Quality Time Montana, LLC (QTM, LLC)
Familiar with the following Quality System standards: ISO 9001, ISO 13485, AS 9100, NQA-1 & 10 CFR50 App. B, 21 CFR Pt. 820 & Pt. 58, and SPPE.
Rand Swanson holds a Ph.D. in physics and is a co-founder and president of Resonon, Inc.
He specializes in radiometric modeling of hyperspectral imaging and developing new instrument concepts. His recent work includes work on the NASA ARCSTONE project and the development of anamorphic imaging spectrometers.